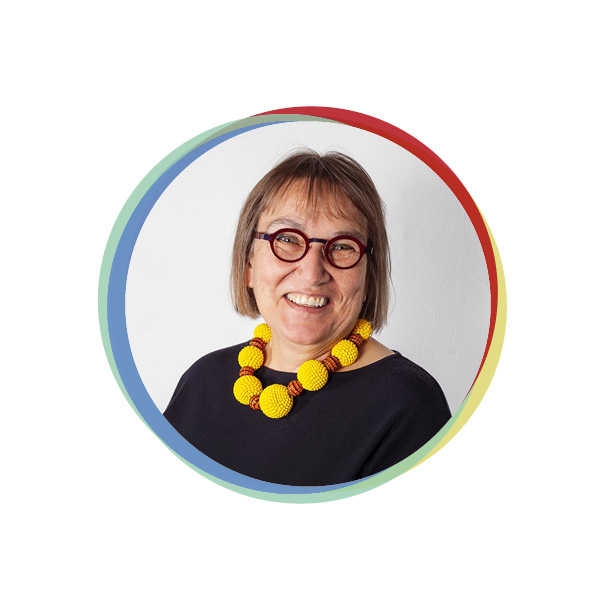 Monica Neßeler
Monica Nesseler is the person behind the Kettenmacherin. Born in Aachen in 1957, she has been manufacturing expressive jewelry by hand for more than 20 years. "I love beads and colors. It is a great gift for me that my work never feels like work more like a great joy."
Inspiration and method
The Kettenmacherin, Monica Nesseler, manufactures jewelry, especially beaded bead necklaces. The necklaces characterize Monica Nesseler's passion, her attention to detail, and her unique sight for creating colorful designs. Whether strong or harmonious color combinations - playing with color contrasts is one of the Kettenmacherin's trademarks. Together with the materials and the different bead shapes, the Kettenmacherins skills leads to aesthetically pleasing pieces of art.
Each necklace is one of a kind. Thanks to the Kettenmacherin's dedication, the nature of the beads, and the uniqueness of Murano glass you will end up with a unique piece of art.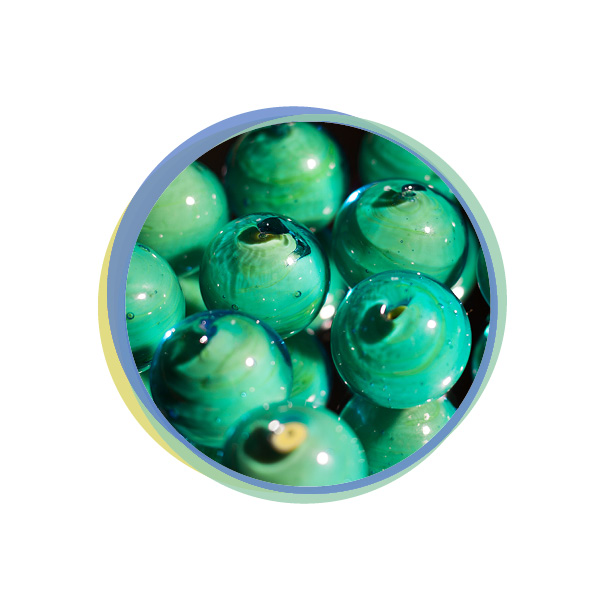 Murano glass
Murano is a small island close to Venice. During the 13th century all glass factories were moved from Venice to Murano to protect the city against fire. Quite often I´m asked what is special about Murano Glass. I normally answer, that they have had a glassmaking tradition for centuries. This generated a continuous knowledge creation. For a long time people dealt with glass in Murano. You can clearly see that in the final product. For me travelling to Murano is like diving in colors. There are shades of color you don't see often. The colors of glass are intensive but not flashy. At the same time some colors have a special morbidity I have never found somewhere else. The texture of some glass reminds me of a velvet you want to touch again and again.
It is always a great pleasure to walk through Murano and to see the extraordinary objects of glass. It is exceptional to see so many glass artists in one place. Returning home, my head is full of colors and once again I´m happy about being able to work with this wonderful material.
Material and shape
In addition to high-quality gems and old and new glass, the necklaces are combined with beaded beads. Due to the variety of colors and shapes of the small glass beads, each gem and each glass can be answered individually. The small beads so called rocailles can be round or rod-shaped.The rods can be short,smooth or sanded.They can also be cut transversal. The rocailles are possible in different sizes, from grain of sand to pea-sized. The color can be clear or opaque, shining or matt. Sometimes the rocailles are monochrome, or bicolor, striped.....This only shows that the possible variations are existing in a very very great number. The small beads were and some are produced till today in Czechia,France, Italy and Japan